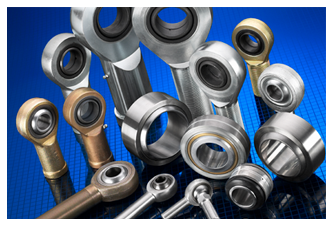 Radial Racing are the sole UK and European distributor for Radial Bearings the manufacturer of the renowned Silverline range of rod end and spherical bearings
Ryan Currier established Radial Racing UK Ltd in 2012 when his former employer, Goldline Bearings ceased trading  (July 2012).
Ryan has over 30 years of experience in supplying Ampep Goldline and Silverline Rod End  and Spherical Bearings to the Motorsport Industry having been involved directly with Formula One Teams, Rally Teams, Single Seater  and Sports Car Manufacturers.
Radial Racing is committed to offering the personal service and technical expertise to this specialist area of motorsport. Working closely and  with the support of manufacturers, Radial Racing ensures quality product, competitive pricing and on time delivery of the right product for your motorsport needs throughout the UK and Europe.
Service, technical expertise and product quality are at the forefront of our customer focused business. Expert technical advice and quotations are available over the phone, ensuring our customers get the part they need when they want it