Rod Ends & Spherical Bearings
Radial Rod end and spherical bearings are an Aerospace specification using PTFE liners with stainless steel components. The main range is in Imperial sizing using standard and high misalignment angles; this includes both rod ends and sphericals. Sphericals are available in staking and non-staking form.
Others rod end and sphericals available are Male and Female Metric and Imperial PTFE and Bronze and plastic liners.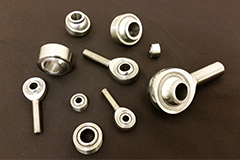 Wheel Bearings
Motorsport over the years has used a variety of bearings either ball or taper roller bearings for use in the Wheel hubs. The most popular now are the Double row angular contact ball bearings used in road cars, Designed into a bespoke hub. Others use the third generation of bolt on bolt off units adapted to particular applications. Most popular makes being SKF, NTN/SNR, FAG, Timken, NSK-RHP and Koyo.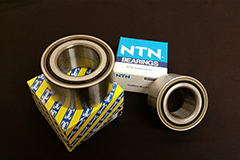 Clutch Release Bearings
As with Wheel bearings, a lot of the Clutch release bearings are derived from standard road car Clutch bearings adapted for motorsport use. The majority of clutch bearings are bespoke parts. Popular makes being NTN/SNR, SKF, NSK-RHP and Koyo.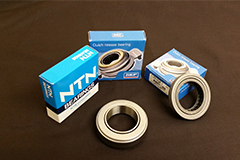 Taper Roller Bearings
Taper Roller bearings are used in a variety of places on a race car. Designed to take high radial and axial loads, these are used in Wheel hubs, Gearbox, differentials and axles.
Popular makes being Timken, NTN/SNR, SKF and Koyo.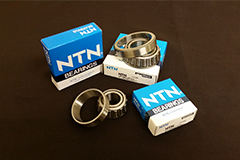 Ball Bearings
Applications for motorsport use are varied, from Wheel bearings, Gearbox and some Suspension components.
Available in: Deep Groove, Angular contact and double row.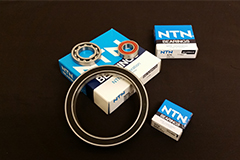 Needle Roller Bearings
Needle roller bearings are another component widely used in motorsport. In applications such as Gearbox, Steering and suspension.
Available as Drawn cup, needle roller cage and combine needle roller thrust.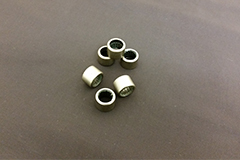 Oil Seal
Oil seal are used in mainly wheel hub and gearbox applications. Available in a variety of materials, the popular ones being, Nitrile, Silicone or Viton. The latter two being used in higher temperature applications. Available with either single lip or with an extra wiper lip.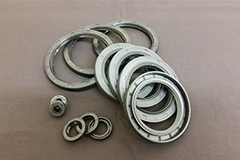 Circlips
Circlips are used mainly for the retention of either spherical bearings (the non-staking type) or ball bearings. Available in Imperial or metric for internal and external applications.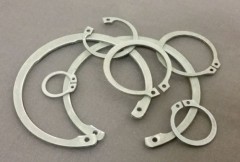 Locknuts
Imperial half nuts available in either right or left hand form.